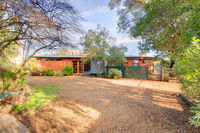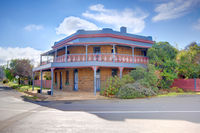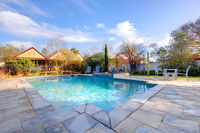 Welcome to Chesterfield House
Set in the gardens of an 1860s double storey bluestone hotel, the cottages invites you for an indivdual stay and also offers group bookings.
There are five queen sized cottages, a guest sitting room, all set within an acre of beautifully landscaped gardens, with an in-ground pool and spa. On sunny afternoons, relax under the 150-year old peppercorn tree, lounge by the pool, stroll the gardens or just grab a book from our library.
Each cottage is fully air-conditioned with private bathroom and continental breakfast facilities. All rooms are complete with quality mattresses, electric blankets, hair dryers, and flat screen televisions.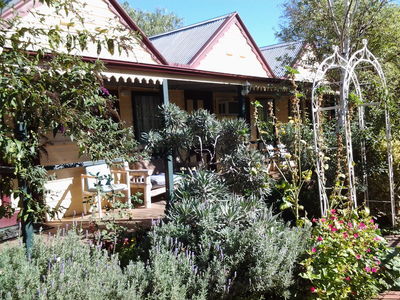 Chesterfield House stands opposite the Town Hall in the centre of Talbot, a gold mining town of relics and treasures found amongst spiraling streets, the smallest town you'll ever be lost in. Stroll through time along roads now silent. Talbot's original architecture is a reminder of it's population peak of over 30,000 during the gold rush, and claims to have had 100 hotels.
Wine lovers will find us ideally situated between the Ballarat and Pyrenees wine regions. The Goldfield towns of Clunes, Daylesford, Castlemaine, Avoca, Maryborough, Dunolly, and Creswick are all a pleasant drive away. Talbot is fast becoming a popular destination for enthusiastic cyclists and lovely walking tracks . The historic town of Maryborough with its iconic railway station is nearby. Talbots award winning Cafe Provedore, is open Thursday to Sunday ,with dinner on Saturday nights.The local Pub is open for that cold drink and serves meals . On the third sunday of each month, the popular Farmers and Town Hall markets are on , its a great day.
Don't forget : Children and Pets are most welcome at Chesterfield house B & B.